Director/Project Manager
http://northeastcorner.com.au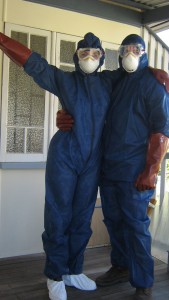 Natalee-Jewel has designed and produced office fit-outs for Bovis Lend Lease Gold Coast and photographed properties all over the country for some of Australia's most well known property and construction clients, including Mirvac, Theiss, Barclay Mowlem and Sunland Constructions.
Inspired by her aunt's award-winning refurbishment of a New Farm Queenslander that was featured in Australian Vogue, House and Garden and Home Beautiful, Natalee-Jewel fell in love with real estate from the age of eight. Her uncle, a construction-site foreman taught her basic carpentry, interior design and landscaping; all skills which she applied to her small-scale renovations as a teenager.
By her late Twenties Natalee-Jewel had bought and sold millions of dollars of property and had learned various property development strategies.
Specializing in value-adding and sustainable development, NEC seeks to incorporate eco-friendly materials and building techniques wherever possible to optimize the use of space, maximize profit and raise environmental awareness.
From small-scale renovations to full-rebuilds, house removal/re-locations to restorations and subdivisions, Natalee-Jewel has project managed each venture. The foundation of each success undoubtedly being the exhaustive and comprehensive market research which ultimately leads to optimal design, accurate budget administration, material sourcing and liaising effectively with agents, contractors, city councils and government departments.
One renovation generated a 357% return on investment in less than a year.
Applying her award-winning customer service and people management skills along with her passion for marketing and photography, Natalee-Jewel has also managed the sale and long-term tenancies of her properties.
As the Owner and Principal Photographer of IMPRESSIONS Real Estate Marketing & Photography, Natalee-Jewel's individual flare and keen eye for perspective, colour and the latest trends have helped her style and stage her properties for prompt and profitable sales and inspired the establishment of her side-line business, IMPRESSIONS Real Estate Marketing and Photography.
IMPRESSIONS keeps Natalee-Jewel's finger on the pulse of local and interstate markets; photographing contemporary architectural and design trends while remaining up-to-date with the latest online, video and traditional marketing strategies.