To ensure a successful renovation and maximize profits I stick to a tried, tested and proven formula and apply the following essential rules of renovating: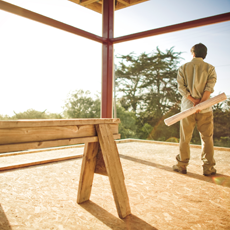 1. RESEARCH, RESEARCH, RESEARCH!
Focus on one or two suburbs and get to know it better than the back of your own hand!
By understanding the area intimately you will learn what properties are worth, what buyers want and what the market is doing.
OFF-LINE:
Attend every relevant open-house in your area; get to know the agents; ask questions and take note of who and how many other people are inspecting the same kind of property you are interested in.
Watch DIY television programs that demonstrate the latest trends and styles, challenges and strategies. My favourites are:
Grand Designs, Dream Home Abroad, The Renovators, Top Design, The Block, The lifestyle Channel
in general and don't forget Youtube 🙂
Attend Property Investing and Development Seminars; mingle & network – get to know other investors; learn from their strategies, experiences and insights. You never know who might meet. I have become great friends with fellow Seminar Junkies, who have ultimately helped me in some way. From lawyers to buyers agents, developers, builders, accountants, interior designers, photographers – whether they be active or passive investors, you may find a great JV partner.
Click here to find out the next property related seminars near you.
ON-LINE:
Investigate websites such as:
realestate.com.au
domain.com.au
abs.gov.au (Demographics)
2. DON'T OVERSPEND
The old saying,
"You make the real money when you buy"
, certainly applies. Ensure you stick to a tight budget from the beginning. By knowing your area inside out you will KNOW what the property is worth; what needs to be improved to meet market desires – what is costs to get there and therefore how much it will be worth and where the marketing will sit, once you are done. With this information you can confidently negotiate your terms and achieve the best price at sale.**
This goes for negotiating with contractors as well. And ALWAYS get at least 3 quotes for each trade. You would be amazed at how many times I have had drastically varying quotes. Sometimes, contractors over-quote because they are too busy or under-quote because they just need the work. You don't always get what you pay for, so make sure whomever you go with has come recommended by someone you know or from work you have seen.
When calculating my budget, I work on a 1:3 principal. For every dollar spent – I aim to get $3 back!
Factor in a contingency buffer of at least 10%. This should cover those unexpected emergencies. It is important to note that you can not control EVERYTHING. Sometimes mother-nature doesn't have your schedule in mind and projects can be delayed through no fault of your own.
**Please note: that achieving the lowest price is not always the best outcome of negotiations. Get creative with your offers and consider what terms and conditions would best suite you AND the seller. Often – a WIN-WIN negotiation is more successful than just a hard, beat-down of the vendor.
Constantly monitor your Renovation Budget. Often you can come across a bargain or two which allows you to re-structure your budget and allow for unforeseen circumstances, unexpected cost blow-outs or hopefully a little splurge.
3. SPEND BIG
Don't skimp on the kitchen and bathroom. These rooms can make or break a house and if you have taken the time to renovate a property you should be catering to buyers who do not want to have to. The last thing they want is to go without a shower or sink for a week to make the improvements you should have made.
It's not a case of sparing no expense – it is about matching the level of sophistication to your buyers demographic and then WOWING them by adding valuable extras and surprise features.
The internet is a great source for supplies. However, if you are not confident buying products effectively sight-unseen, then use the net to gauge the value of products and save time by comparing prices online. You can also use this information when negotiating directly with suppliers, e.g. "What's your very best price? As I can have it delivered to my door for $……. from on online supplier, but I like to support my local".
If you are going to use this negotiating tactic, be honest; make sure you a comparing apple with apples and know the ins and outs of the product for when the opposition tries to rebuff their online competitor.
Check out discount suppliers (on and off-line auctions), where you can often pick up a bargain because the product line is either discontinued, a slight scratch or dint or are display models.
GraysOnline.com.au
Ebay.com
4. DON'T CUT CORNERS
This goes for the quality of the finish as well as the bureaucratic processes.
Always present the best quality product. You don't have to have a discerning eye to see shoddy paint jobs and craftsmanship. if you insist on doing the work yourself, ensure you take the time to get it right – right angles should be square, tapware should co-ordinate and tiling should be perfect. By all means – give it a go yourself but if you are not producing a quality finish call a professional. It may cost you more in the end not too.
There have been times when I could not afford to pay for 2 professional tradesmen, so I have asked if I could be their "off-sider". This has not only allowed me to ensure a professional finish to the job but I have learnt some of the skills involved. For example: I was a plasters apprentice. I had done all the plastering of the walls and needed to install some decorative (and heavy) architraves. There was no way I could do the job myself even if I knew what I was doing. So I found a quality plastering, who was happy to have an extra pair of hands on site and to share his knowledge and skills.
Always check if your renovations require planning permits from your local council and as tedious as it may be, follow all the necessary procedures. If you do not, you risk costing unnecessary delays and expenses.
One Friday afternoon I received a phone call from my local council informing me I had illegally moved a Queenslander from one block of land to another in the next suburb. The council threatened me with legal action, an excessive fine and the very real potentiality of having to bear the cost and time of removing the house.
Initially, I was shocked but I knew that I had always followed council and building requirements to the letter. I spent the weekend waiting for council to open their doors first thing Monday morning, as I had retrieved the diligently filed documentation, that had all the necessary approvals. Unfortunately, councils filing system is not as comprehensive as my own and so they had "misplaced" their copies of the approvals. I did not receive an apology for their "mistake" but I always try to have a close working relationship with my case managers and town planners and so was happy to let that one fly.
It was reassuring to know that I had done the right thing and a great reminder that had I intentionally avoided due process it would have been very costly indeed.
5. KEEP IT SIMPLE
Whether it be your colour scheme or your landscaping the more simple your design is the easier it is to keep to budget and to widen your target market appeal. Try and keep your personal touches and bold colour preferences to styling such as furniture, cushions, bedding, etc. I am not saying that the space should be completely devoid of personality but consider your audience, their needs and taste. By using a fashionable but muted colour scheme you are not distracting potential buyers from visualizing what it would be like for their items and selves to be living in the space.
Keep to a simple mix of materials. By all means be bold and innovative but be consistent. A home filled with granite, stainless steel, glass, terracotta, metallics, slate, porcelain, timber, bamboo, it's all too much. A combination of complementary finishes will help keep your design focused and themed.
Keep landscaping to a minimum with just a few plants and turf, with minimum maintenance and preferably water-saving vegetation and devices.
Natalee-Jewel
North East Corner