If you are in Melbourne city & feeling a bit peckish head to Federation Square and grab some grub from the STREAT stall.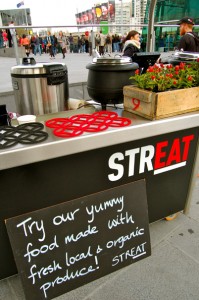 STREAT is a social enterprise providing homeless youth with a supported pathway to long-term careers in the hospitality industry. The organizers are working hard to establish a number of street cafes throughout Melbourne where youth get their hospitality training.
The STREAT food is inspired by street hawker food from around the world, but Natalee-Jewel highly recommends the Jamaican Chicken Wraps – they are awesome! And the guys make a mean coffee too 🙂
100 million young people live or work on the world's streets. If you find this hard to swallow, use one of your life's 80,000 meals to help this stop by eating with us.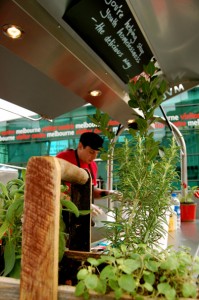 All meals are made with fresh local and organic produce. Try STREAT's hearty soup & crusty bread to warm you up this winter! You'll be helping others help themselves.
Find STREAT @:
http://www.streat.com.au
and help raise awareness by joining STREAT on Facebook