14 Reasons you're gassy and how to avoid it.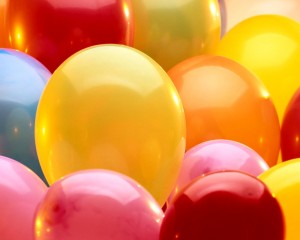 2kgs can be added to your waist due to constipation, so feast on fibre daily.
Fibre helps remove waste from your body, preventing it from sitting in the bowel. And remember to drink plenty of water, so the fibre can swell up and do its job efficiently.
70% of women experience increase fluid retention before their periods, according to a study at Melbourne's Monash University. This full feeling is caused by hormonal changes and thanks to gravity, the water tends to accumulate in your legs and ankles. try elevating them, or put an ice pack around your your ankles. Skipping salt and eating potassium-rich banana can help banish the bloating.
2300 Milligrams of sodium per day is the recommended level for adults, so choose products with reduced amounts. Excess sodium slows down your kidneys, making them work harder and retain water.
REDUCE CERTAIN CARBOHYDRATES
Starches, such as potatoes, corn, noodles, pasta, bread and pastries are either broken down in the large intestine, generating gas, or stored in the body as glycogen (glucose in the form of a starch), which has a high water content. Limit these carbs in your diet and increase serves of lean proteins and vegetables.
HAVE A MASSAGE
Deep tissue or lymphatic drainage massages can help by moving excess fluid out of the tissues and letting them drain properly.
MUNCH ON fresh vegetables like cucumbers, celery, eggplant, and herbs such as parsley, cardamom, fennel, and corriander, as they all have natural diuretic effects.

20 MINUTES of daily excercise causes the body's metabolic rate to rise. It makes your organs work harder, thus making your bosy sweat, which inturn excretes water and salt, making bloating subside.
CHECK FOOD LABELS for natural thickeners, such as carrageenan and xanthan gum which can generate gas.
CUT OUT fizzy drinks and whipped cream – the gas from both can blow you up like a balloon.
DON'T sit for long periods of time. If at work, take regular breaks (at least every hour) to stretch your legs and abdomen.
2-2.5 Litres is the amount of water you should drin ka day. Water balances your body's salt-to-water ratio, making it easier for the kidneys to filter excess salt and fluids. When your water intake isnt enough, the body releases antidiuretic hormones causing it to retain surplus fluid.
STOP GULPING AIR! Swallowing air while chewing, eating to quickly, smoking, sucking lollies and drinking from a straw or norrow-necked bottles can contribute to excess bloating.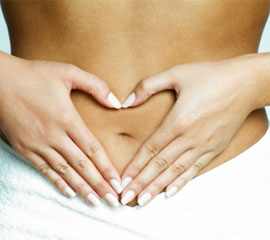 SHUN FRUCTOSE. Fructose is a sugar that can be found in most vegetables and fruits as well as the food sweetener corn syrup. It's poorly absorbed by the intestine, so it lingers behind, allowing bacteria to ferment and produce gas.
SEE THE DOCTOR if you can't beat the bloat, in case there is an underlying medical problem.